Before I go further, I should define the actual meaning of Positivity. In simple words, Positivity is a source of strength. It is the proper attitude in our difficult situations. It's an experience of delightful emotions like Love, Gratitude, Pride, inspiration, and Hope. So let's start with How to stay positive during a difficult time.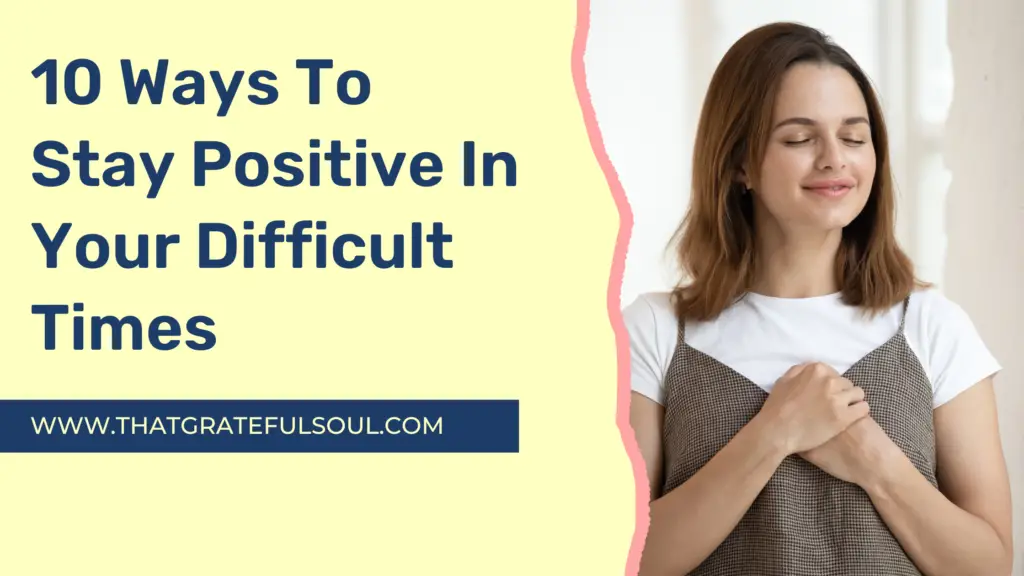 A Positive person not only gives mental peace but also gives a reason in life.
Being Positive is the healthiest state of our mind. It is easy to be positive and happy. We just have to learn that life is all about ups and downs.
All things in life can't be good. All days are not the same And we have to accept that We have to face the downside and defeat it.
First of all, we need to know Where does negativity come from? You must be thinking that how can we be positive now when everything is going bad with us?
Negativity is just a state of mind. If we are constantly watching TV listing radio or Listening to negative news and thoughts negative energy attracts us too if there is nothing bad with us still By our overthinking negativity surrounds us.
Let's find the way- how to deal with negative and worst situations no matter what!
See guys it's OK to feel things. feelings are so important in our life feelings made us human beings if we have no feelings we are like robots so just feel the thing if you are depressed or sad or angry it's ok to feel you just feel it first.
Let's understand positivity :
You see today as an opportunity to feel very positive emotion and give back positivity to anyone that you meet. Today is yet another opportunity to better your life. do everything with deliberate and positive action, you are your destiny. everything felt by you, from your emotions and mood, can be controlled better with awareness.
Synonyms of Positivity:-
• Favourableness
• Profitableness
• Commendatory
• Approving
• Praiseful
• Approbatory
• Advantageoysness
In this life, everyone has to face an adverse situations in their life. This situation made us strong. It teaches us how to survive our life in adverse circumstances. In this post, we are sharing some tips to stay positive in your hard times and How you can make a Positive Environment at Home.
Ok so after you feel this we have to be normal again and Remove negativity.
Here are the solutions-
1. Be grateful for what you have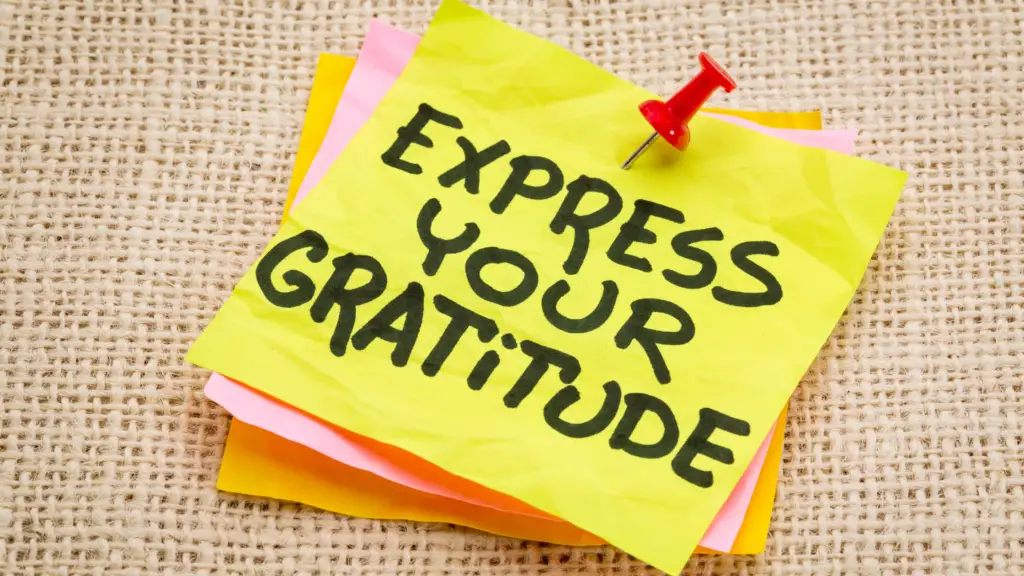 Just read this quote and think once you don't aware that what you have, You have a lot of things that not everyone has 🙂 Whether those things are small or big You own that thing.
Be thankful for what you have; you'll end up having more. If you concentrate on what you don't have, you will never, ever have enough."
—Oprah Winfrey
Just find beauty in small things. Today you're reading my blog thatgratefulsoul by the tool it can be mobile, laptop, computer, or iPad. Now you just think about those people who haven't these tools. They are not able to read anyone's blog.
You don't know how lucky you are that you have all tools and you own that thing. You have clothes to wear you have a house to live you have delicious food to eat. Can you imagine those people who haven't done this all?
Can you imagine those people who are surviving for this all things? Guys, you are God's favorite if you have all these things.
Just show gratitude to God that he gave you all these things he made your life Beautiful!!
2. Accept the situation
You aren't the only one with whom these bad things happen There are all the people in this world with whom something bad happens every day!! You should accept the situation whatever it takes. You should accept this because of your positive mind just think that this is a test of God. So just simply accept it.
Do one thing, Only for 24 hours, and come to an absolute acceptance of everything- accept everything including your mental things, your body language, your emotional things, just simply accept it as it is. You don't have to do anything with anyone else. In myself. Just doing this will make life happen on a larger scale.
3. Find a solution not to be in the grief of problems
See what has to happen now, Crying or showing grief after it will do nothing.
Just focus on the solution and finds out how can you deal with the problem! Be strong you are enough and you are not alone you have God just think and use your wisdom.
Be smart 😉 no problem is bigger than your solution. Nothing lasts forever. That works for our joys, and especially our sorrows. Just maintain your positive attitude and believe that there is a solution.
Many people are struggling to stay positive but trust me it's not that difficult. Be energetic and Positive no one can defeat you and as said every problem has its solution so just chill and believe in yourself!!
4. Ask questions to yourself
You have to ask yourself some questions. because Nobody knows you better than you.
1. Is this problem as serious as I am making out?
2. Will thinking negatively in this way lead me to the solution?
3. Will thinking negatively take me to my goal?
4. Would it be good for me to think this way?
5. how can I overcome this problem?
I hope in the answer to these questions you will find your solutions too. So don't run from the problems it is facing by everyone, Not only you.
5. Engage with the things that make you happy
A problem doesn't stop your life and your happiness!
If you like to dance then dance if you like to sing then sing loudly if you like to paint then paint new things!!
Everything you love to do that makes you happy you must do. If you love to talk to someone then yes go talk to them. Just be busy with the things that are enjoyable for you and trust me this works for you and you forget about your problem!
6: Listen to positive music
"When I hear music, I fear no danger. I am invulnerable. I see no foe. I am related to the earliest of times, and to the latest."

— Henry David Thoreau
---
And I find this true! Sounds of rain, nature, such light Jazz and classical music bring us peace! There are some songs too that remind you that everything is okay!!
7. Read Positive Books
Reading books can positively affect your life. Reading books benefits mental health and also physical health. And these benefits last until the end of life. Reading books can make your mind go from negative to positive.
A study found that only 30 minutes of Reading blood pressure heart rate and Psychological feelings are balanced.
I would like to suggest some books to you that will take you on the path of positivity.
The undefeated Mind: on the science of constructible self by Alex Ackerman
Success through a positive mental attitude by Napoleon Hill
Don't sweat the small stuff and it's all small stuff: simple ways to keep the little things from taking over your life by Richard Carlson
Good Vibes good life how self-love is the key to unlocking your greatness by vex king
The power of positive thinking by Dr. Norman Vincent Peale 
For Hindi Readers I'll suggest you :-
Read at least one of them I promise you this brings your thoughts to a positive way!!
8. Do yoga and meditation
Several studies show that practicing yoga can lead to a decrease in symptoms of anxiety. Yoga reduces inflammation and improves the quality of your life. It's an effective therapy for adverse circumstances.
Meditation helps keep the mind sharp, relieve stress anxiety. Meditation helps you to gain a new perspective on stressful situations it reduce your negative emotions it increases patience and suffering. Do Mediation every day to stay fresh and stay positive!!
9. God is always with you
Dietrich Bonhoeffer said God does not give us everything we want, but he does fulfill his promises, leading us along the best and straightest paths to himself.
Dear readers God Never hurts his children Whatever he does, he does it for you he puts you in adverse situations so that you face it and know the meaning of a worthy life, to make you strong. Believe him He will not disappoint you 🙂
10. Trying to Stay Positive Quotes
I know from my own personal experience that starting off the day with some positive quotes can really make a difference, and it can be extremely motivational for yourself and other people around you. <3
Here are some quotes for you-
•Today I will not stress over the things I cannot control.
•If you stay positive in a negative situation, You Win.
•Each new day is a blessing, let go of all worries and be grateful for all the good things in your life.
•you can't win in life if you are losing in your mind, change your thoughts and It will change your life.
Conclusion
Stay Positive, Everything is gonna be right.
Thanks for giving your valuable time to read the post. If you really liked the post, please consider sharing it within your social media accounts. We will be thankful for your act of kindness.
Sharing is Caring
Thanks